Categories
Suppliers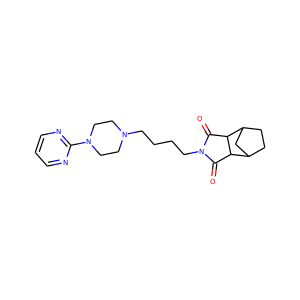 Tandospirone (87760-53-0)
Tandospirone (brand name Sediel) is an anxiolytic and antidepressant drug used in China and Japan, where it is marketed by Dainippon Sumitomo Pharma. It is a member of the azapirone class of drugs and is closely related to other azapirones like buspirone and gepirone.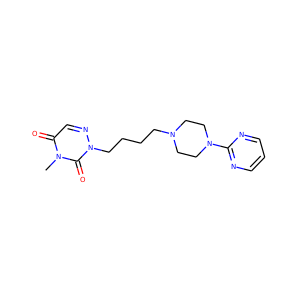 Eptapirone (179756-85-5)
Eptapirone (F-11,440) is a very potent and highly selective 5-HT1A receptor full agonist of the azapirone family. Its affinity for the 5-HT1A receptor was reported to be 4.8 nM (Ki) (or 8.33 (pKi)), and its intrinsic activity approximately equal to that of serotonin (i.e., 100%). Eptapirone and related high-efficacy 5-HT1A full and super agonists such as befiradol and F-15,599 were developed under the hypothesis that the maximum exploitable therapeutic benefits of 5-HT1A receptor agonists might not be able to be seen without the drugs employed possessing sufficiently high intrinsic activity at the receptor.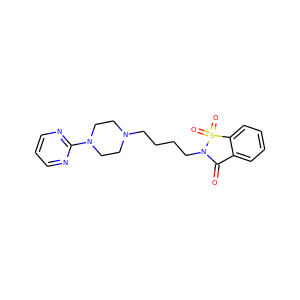 IPSAPIRONE (95847-70-4)
Ipsapirone is a selective 5-HT1A receptor partial agonist of the piperazine and azapirone chemical classes. It has antidepressant and anxiolytic effects. Ipsapirone was studied in several placebo-controlled trials for depression and continues to be used in research.