Categories
Suppliers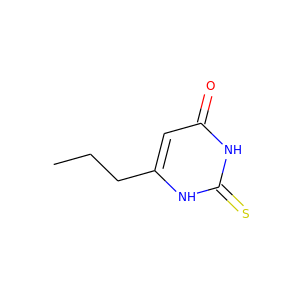 propylthiouracil (51-52-5)
6 Propyl 2 Thiouracil · 6-Propyl-2-Thiouracil
Propylthiouracil (PTU) is a medication used to treat hyperthyroidism. This includes hyperthyroidism due to Graves' disease and toxic multinodular goiter. In a thyrotoxic crisis it is generally more effective than methimazole.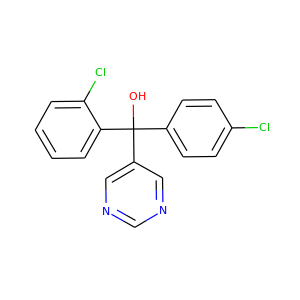 FENARIMOL (60168-88-9)
alpha-(2-chlorophenyl)-alpha-(4-chlorophenyl)-5-pyrimidinemethanol · Rubigan-4 · Rubigan 12 RC
Fenarimol, sold under the tradenames Bloc, Rimidin and Rubigan, is a fungicide which acts against rusts, blackspot and mildew fungi. It is used on ornamental plants, trees, lawns, tomatoes, peppers, eggplants, cucumbers and melons. It is mainly used to control powdery mildew.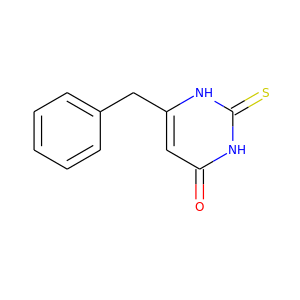 6-Benzyl-2-thiouracil (6336-50-1)
Basdène · benzylthiouracil · Hexaspray
Benzylthiouracil (BTU) is an antithyroid preparation. It is a thioamide, closely related to propylthiouracil.