Categories
Suppliers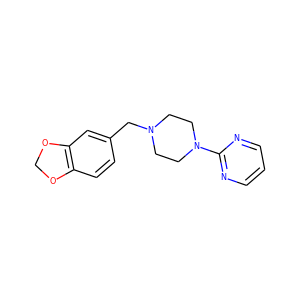 piribedil (3605-01-4)
ET 495 · Trivastal · Piribedil Mesylate
Piribedil (trade names Pronoran, Trivastal Retard, Trastal, Trivastan, Clarium and others) is an antiparkinsonian agent and piperazine derivative which acts as a D2 and D3 receptor agonist. It also has α2-adrenergic antagonist properties.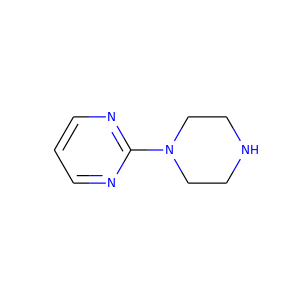 2-(1-Piperazinyl)pyrimidine (125523-53-7, 20980-22-7)
MJ-13653 · 1-(2-pyrimidinyl)piperazine · MJ 13653
1-(2-Pyrimidinyl)piperazine (1-PP, 1-PmP) is a chemical compound and piperazine derivative. It is known to act as an antagonist of the α2-adrenergic receptor (Ki = 7.3–40 nM) and, to a much lesser extent, as a partial agonist of the 5-HT1A receptor (Ki = 414 nM; Emax = 54%). It has negligible affinity for the dopamine D2, D3, and D4 receptors (Ki > 10,000 nM) and does not appear to have significant affinity for the α1-adrenergic receptors.