Categories
Suppliers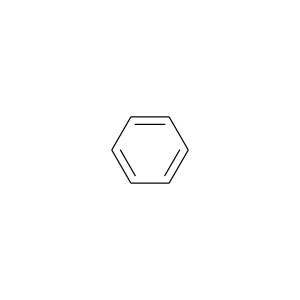 benzene (71-43-2, 26181-88-4, 8030-30-6, 71-43-2, 1076-43-3)
Benzol · Benzole · Cyclohexatriene
Benzene is an important organic chemical compound with the chemical formula C6H6. The benzene molecule is composed of six carbon atoms joined in a ring with one hydrogen atom attached to each. As it contains only carbon and hydrogen atoms, benzene is classed as a hydrocarbon.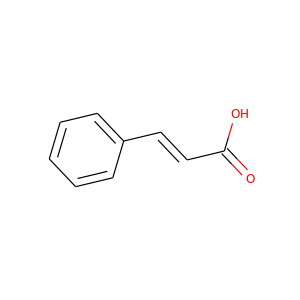 CINNAMIC ACID (621-82-9, 9045-22-1, 140-10-3, 63938-16-9)
cinnamic acid, 3H-labeled cpd (Z)-isomer · cinnamic acid, 14C-labeled cpd · cinnamic acid, 3-(14)C-labeled cpd
Cinnamic acid is an organic compound with the formula C6H5CHCHCO2H. It is a white crystalline compound that is slightly soluble in water, and freely soluble in many organic solvents. Classified as an unsaturated carboxylic acid, it occurs naturally in a number of plants.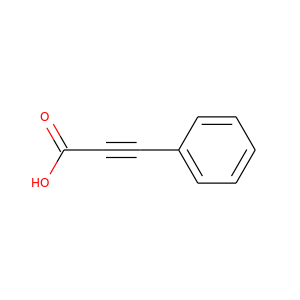 Phenylpropiolic acid (637-44-5)
Phenylpropiolic acid, C6H5CCCO2H, formed by the action of alcoholic potash on cinnamic acid dibromide, C6H5CHBrCHBrCO2H, crystallizes in long needles or prisms which melt at 136–137 °C. When heated with water to 120 °C, it yields phenylacetylene (C6H5CCH). Chromic acid oxidizes it to benzoic acid; zinc and acetic acid reduce it to cinnamic acid, C6H5CH=CHCO2H, whilst sodium amalgam reduces it to hydrocinnamic acid, C6H5CH2CH2CO2H.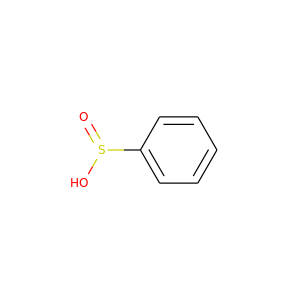 BENZENESULFINIC ACID (618-41-7)
sodium benzenesulfinate · benzenesufinate
Phenylsulfinic acid is an organosulfur compound with the formula C6H5SO2H. It is a colorless or white crystalline solid that is usually stored in the form of its sodium salt. In aqueous solution it is strongly acidic and is easily oxidized in air.